Your relationship with your family dentist establishes the foundation of your oral health, and we take that responsibility seriously in our practice. We also recognize that a healthy, attractive smile can be one of your most important assets.
A general dentist focuses primarily on preventive care to reduce your chances of needing more involved interventions. Our general dentistry services, including dental exams and cleanings, do not merely help to maintain a healthy smile. They also contribute to your overall well-being.
Because it is warm and moist, the mouth can be a haven for bacteria that can wreak havoc on the soft and hard tissues of the oral cavity. Access to routine dental care is essential for keeping those bacteria in check before they cause extensive tooth decay or advanced gum disease.
Our dental professionals are qualified to treat patients of all ages, from babies to older adults.
We recommend that you visit our office every six months for dental cleanings and exams to minimize the presence of these oral bacteria. Our experienced and skilled team of hygienists provides thorough prophylaxis (dental cleanings) to clear away the plaque and tartar that can accumulate on the surface of your teeth.
When examining your teeth and gums at such regular intervals, the dentist can more readily identify signs and symptoms of a minor problem and treat the issue, such as a small cavity, before it becomes a major concern.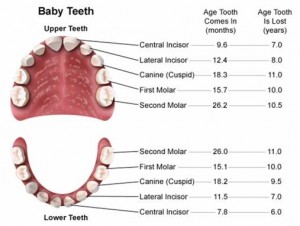 Sometimes patients find that they need more extensive treatments, like fillings or root canals, and these, too, are part of our general dentistry practice.
Our dental professionals are qualified to treat patients of all ages, from babies to older adults. We recognize that your dental needs evolve as you age, and we are prepared to address all of your dental needs, from baby teeth to dentures. We tailor our services to your unique circumstances.
Are you looking to establish a relationship with a general dentist? Call our office today to schedule your initial exam and cleaning.